​This is a break from the norm for us, but we've been working on something for a long time now and we're incredibly excited to tell you about it.
Being a recruitment business, our main aim is to bring great people together; whether it's hiring companies and skilled candidates, or in other ways via our extended community. By taking this values-led approach this keeps us open to considering new ways to bring value to our clients and candidates outside of our day-to-day recruitment services.
We naturally pride ourselves on the level of service we bring to our candidates, as well as our clients, and when as a team we started considering ways to improve the candidate experience, we turned to the first point of contact that people make with the recruitment process; the job spec.
In today's digital world, we recognised that job specs in recruitment advertising are somewhat lacking.
We blogged about why job specs are flawed a few months ago, and the crux of it is that they've not changed much in 100 years! Okay, we now have this new-fangled thing called the Internet which of course amplifies the reach of recruitment adverts, but the truth of the matter is, they don't really offer much more than a newspaper job listing. The fact that this hasn't evolved to meet the needs of a digital workforce seemed baffling to us, and we thought there has to be a better way.
Why make candidates read between the lines in an ad or spec when we could show them more about what working for a company could look like? Traditional text-only ads only tell one part of the story, and we realised that showing is far more practical than simply telling.
This brings us to our exciting announcement…
Introducing InSite.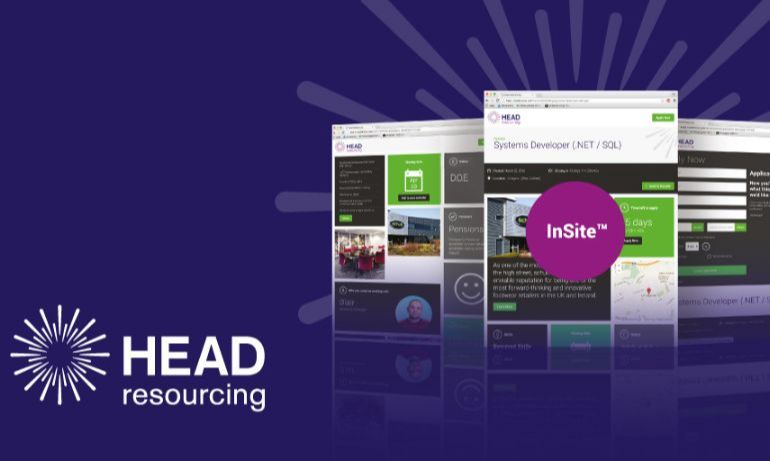 ​
We've launched, in partnership with MadeBrave, a new, interactive digital campaign tool that brings candidates and companies closer than ever before.
In the digital age, people do their research heavily online before making pretty much any decision, and moving jobs is one of the most important decisions a person can make! With this in mind we want to make sure that candidates are as fully informed as they can be.
In Internet parlance, they say 'content is king', and the same goes here – InSite offers far more information than traditional job specs, served up in an easy-to-digest way, with enhanced client branding and visual content that gives candidates a fuller perspective into what a prospective employer could offer.
InSite shows job seekers the important stuff up-front, and lets them dip in and out of the areas that they're interested in, through interactive tiles which can offer up images of your company's offices, your team, staff parties (if they're work-appropriate!) and anything else that makes your company unique.
There's also room for video too, so candidates can see and hear what life in their new job could really be like.
We could go on forever about InSite, but why don't you check it out for yourself?
Say goodbye to old-fashioned job ads and say hello to InSite:
insite.headresourcing.com