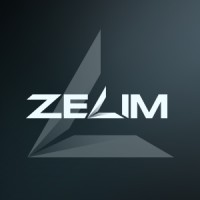 Working in Partnership with Zelim.
We are on a mission to make unmanned search and rescue normal. We are building an exceptional team with diverse skillsets and working with world leading partners to make it happen.
​
Offshore Survival Systems:
We believe in saving lives at sea.

We will make offshore operations safer and more cost effective.

We have the technology to deliver these things.

We are working with leaders in the offshore wind, oil and gas and commercial shipping industries to create something truly game changing.
Offshore Survival Systems has a vision to make unmanned rescue vessels the norm offshore. We are supported by some of the leading brands, funders and grant giving bodies in the Offshore Renewable Industry.
During the next 12 months the organisation will launch the world's first autonomous unmanned search and rescue vessel. The vessel will employ Zelim's all weather AI casualty detection solution. The solution was trialled with the UK and US Coast Guard at a recent mass casualty exercise at Race Bank Offshore Wind Farm.
​
Zelim are actively seeking:
Exceptional people to help us develop.

People who share our vision.

People who will challenge, drive, and push themselves and each other to build something truly extraordinary.
Interested?
Get in touch with James if you'd like to find out more about these amazing opportunities
with Zelim.