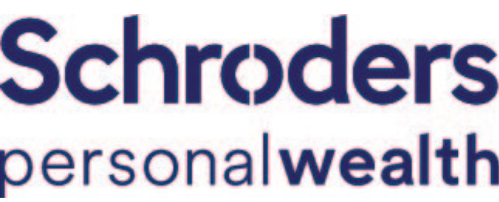 Working in Partnership with Schroders Personal Wealth
Our client Schroders Personal Wealth (SPW) is a dynamic new company in the advice market. We have a brilliant range of roles available across the IT space.
About SPW
SPW is committed to rewarding their colleagues in line with market for both fixed pay and benefits, and to link variable reward to the growth in value of their business and individual performance. SPW's benefits package provides you with core elements such as pension and medical cover with the flexibility to tailor these and many more to suit your individual needs.
The Amazing Benefits
You will receive a cash sum of 4% in addition to your basic salary. Exchange your cash sum, for a variety of benefits. Including bikes for cycling to work, discounts on gym memberships and dental insurance; or you can simply receive cash.

25 days holiday, with the option to buy and sell holidays.

Retail Discounts & Cashback is an online shop for hundreds of great discounts from leading high street brands.

Up to 15% salary pension contribution

All colleagues are eligible for financial advice with one of our Personal Wealth Advisers, regardless of income or investible assets. We offer a preferential rate for colleagues, capped at £750.

Free 24 hour Employee Assistance Programme providing confidential support and advice across all the wellbeing elements.

Private Medical Insurance

Agile working - Agile is more than flexible working. It's the where, when and what of how SPW work, enabling collaboration to meet the needs of the business.

Life Assurance - A cash lump sum equal to four times your salary (or eight times your salary if you are a member of the SPW pension scheme and have qualifying dependants) is payable to a beneficiary/ to beneficiaries of your choice should you die whilst employed by Schroders Personal Wealth.
Diversity, Equality & Inclusion
"At SPW, we don't just accept difference — we celebrate it, welcome it and recognise the value it brings to our clients and our colleagues. SPW is proud to be an equal opportunities employer and we are working hard to increase diversity across our organisation.
We welcome all. All colours, cultures, genders, beliefs, religions, ages, people. We depend on the unique approaches of our team members to help us meet our ambitions. We are committed to increasing diversity across our team and ensuring that Schroders Personal Wealth is a place where people from all backgrounds can make an impact and reach their potential. We are committed to working with and providing reasonable adjustments for applicants with disabilities."
Interested?
Get in touch with Bryn if you'd like to find out more about these amazing opportunities
with Schroders Personal Wealth